With the popularity of Korean make up and skin care spreading towards people all over the world and all genders, we can now see many cosmetic brands employing Male models either for their make up or skin care line. And for the Asian market, we can see a noticeable rise in male K-Pop Idols shining across the aisle of cosmetics. With K-Beauty and K-Idol growth in popularity it is not surprising that many Global Cosmetics started taking interests in Korean Male Idol for either becoming their Brand Spokesperson, Brand Ambassadors, Brand Muse, or Models.
Now the difference between the four might be confusing to many. To put it simply, Brand Model simply models for a collection or product of a brand, a Brand Spokesperson is beyond that. On top of modeling, they would also be a representative of a brand. A Brand Ambassador also incorporates the jobs of spokesperson, but apart from that, they have the responsibility to be the brand on a more personal level, perhaps one that greatly resonates the brand's image. As for a Brand Muse, they are usually the inspiration of a certain look or collection of that brand.
Now let us look at some popular Male Idols who have been chosen as either a Brand Spokesperson, Ambassador, Muse or Model of a global cosmetic brand.
1. EXO's KAI for Bobbi Brown Cosmetics – Asia Pacific Brand Muse
EXO's KAI and Bobbi Brown began their relationship in October 2020 when he was chosen as the first ever Male Muse of Bobbi Brown. In March 2021, with Bobbi Brown and 1st Look, KAI was chosen to be their Asia Pacific Muse. This is a huge feat as Bobbi Brown have never in their history chosen a Male Muse before. And as you can see in the picture, it suits him like a glove. Kai Glow and Kai Glow Up have been sweeping the heart of both K-Pop fans and Cosmetic lovers alike.
More notably, KAI have been ambassadors for various global brands, one of it being GUCCI, where he was the first Korean celebrity to have a collection with GUCCI.
Look at this video to see just how well the match are.
2. Kang Daniel for GIVENCHY Beauty and Perfume – Brand Model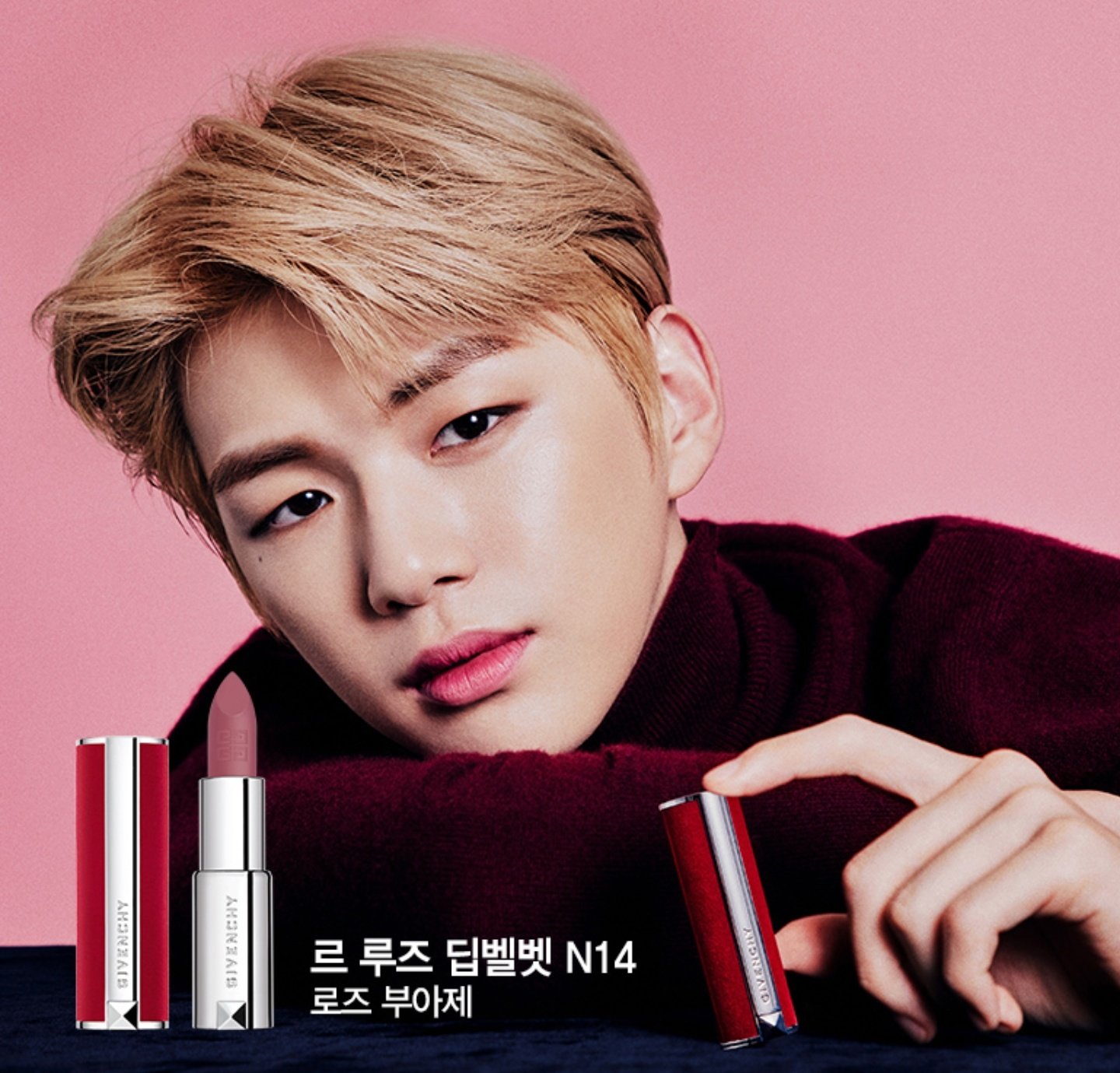 After parting ways with the Wanna One members, Kang Daniel have started his solo activities and this includes various brand deals, including one with Givenchy. Starting from September 2019, Kang Daniel first modeled for Givenchy Beauty. Representative of the brand said that his sophisticated looks fit with the the brand very well. This relation have been strong until now. Recently, in January 2021, he was also chosen as the model for the Perfume line of Givenchy too.
Kang Daniel have been popular in both Korea and all over the world for his versatile image and we can definitely see why. This is why endorsement deals have been flooding in since forever.
Look at this video by W Korea to see Kang Daniel doing his own make up with Givenchy Beauty cosmetics.
3. EXO's Lay for MAC Cosmetics – Global Brand Ambassador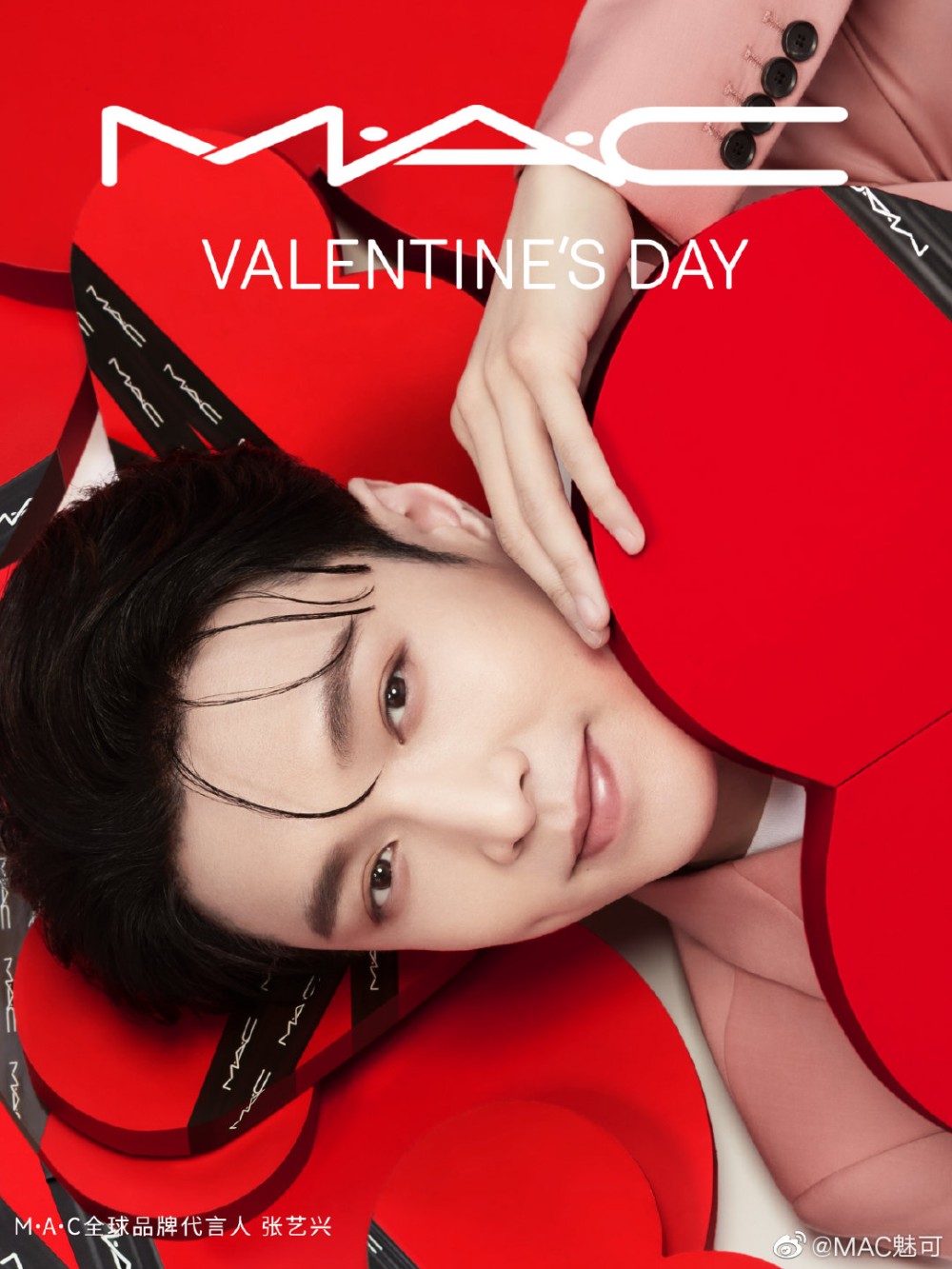 Another EXO member on the this list, proving their popularity as a group of almost 10 years. Although there are numerous Male Idols gracing the aisles of Korean beauty brands, there are not as many for non-Korean cosmetics. EXO's Lay or Lay Zhang have been popular both in Asia and all over the world with his music releases, especially in Mainland China. This makes him a great fit for a brand, which is why he is brand ambassadors of various international brands like Calvin Klein, Chaumet Paris, Ray Ban, and many more.
Lay is the Global Brand Ambassador for MAC Cosmetics since May of 2020, their relationship started 2 years prior on 2018 and their loyalty to each other have just been growing ever since.
Check out this video to see their campaign!
4. GOT7 Jinyoung for Tom Ford Beauty – Brand Model
GOT7 Jinyoung who is popular as an Idol and Actor have had a longstanding relationship with Tom Ford Beauty. First becoming the model for their Lipstick line, he managed to sold out their lipsticks. Later, he was also chosen as the model for their Perfume line which also sold out in a quick time, proving his power as a popular Idol and Actor.
In other news, GOT7 have recently ended their contracts with JYP entertainment, we are all looking forward to what kind of activities Jinyoung will bring the fans soon.
To see Jinyoung's Q&A sent by fans with W while modeling for the line, check this video out!
What is the products that KAI endorsed for Bobbi Brown?
KAI endorsed Bobbi Brown's Intensive Skin Serum Line, including its Foundation and Radiance Lotion. Also, he endorsed the Extra Lip Tint too.
Why are there many Male Models for Cosmetics these days?
This may be due to the fact that most cosmetics target consumer is female, and employing male models may attract them more. But it is also due to cosmetic becoming normalized for all genders day by day.
Where can I get these cosmetic products?
In Korea, most of these products are available in your closest department store or Sephora. In other countries, it will probably also be the same.
Are these collections exclusively for Korea only?
No. All of the products endorsed above are available wherever the brand is available so fret not!
Are collections endorsed by Male models specifically for males only?
No. At least for all the collections above, it is all unisex collections.