As a new K-Pop fan, fangirl/boying might be overwhelming for many. To prepare you in the harsh but fun world of fangirl/boy-ing, we will prepare you with the Mobile Apps you will need in your whole journey as a K-Pop fan. This will guarantee you a smooth ride in your journey with your bias, and will keep you updated with all the news about them and all the ways to support them. With all the unfamiliar terms like multi-fan, bias wrecker, or korean words like oppa, unni, deokjil, and many more. It might be confusing at first, but once you get the gist of it, every thing will be a fun ride.
1. Melon – A Korean Music Streaming App
Melon is a Korean music streaming app that is similar to other international ones like Apple Music or Spotify. The only difference is that they are only available in Korea and it's charting is very significant in determining many things, especially for music awards. Most weekly chart music shows and year end music awards rely on Melon data and ranking for their awardees, which makes it very important for musicians. It also has various forms of music charts which directly translates to the public's interest of said music.
Not only is charting well in Melon important, its streaming count and unique listener count is important too. There is also a feature that can rate the song with a maximum of 5 stars. Due to its significance, many fandoms prioritize mass streaming for their beloved idol. So if you are not used to this culture, be prepared for a ride!
If you want to know more about Korean Music sites, click on this link for all the Kpop music sites that are also important for awards shows.
2. V Live – Video Live Streaming App
If you have never been a fan of Korean celebrities, you would never have heard of V Live. V Live is a video livestreaming and uploading platform for mostly Korean artists. Different from youtube, only K-celebrities can register an account there for fans to follow and watch. There is also a neverending heart function where you can press on the hearts continuously so that the like of that video will increase. One great thing about V Live is that for planned events, there is usually subtitles in various languages. There is also V Live+ for exclusive contents of each artist that requires paid subscriptions. This makes the app very fun for fans and artists.
Apart from livestreaming, V Live have also recently have provided a BEYOND LIVE service in collaboration with SM Entertainment for online concerts. Due to the pandemic last year, SM Entertainment was the first company to come up with the technology and collaborated with V Live to enable online concerts. They also enable fans to connect their lightstick during paid concerts of BEYOND LIVE.
3. Choeaedol – Kpop Community App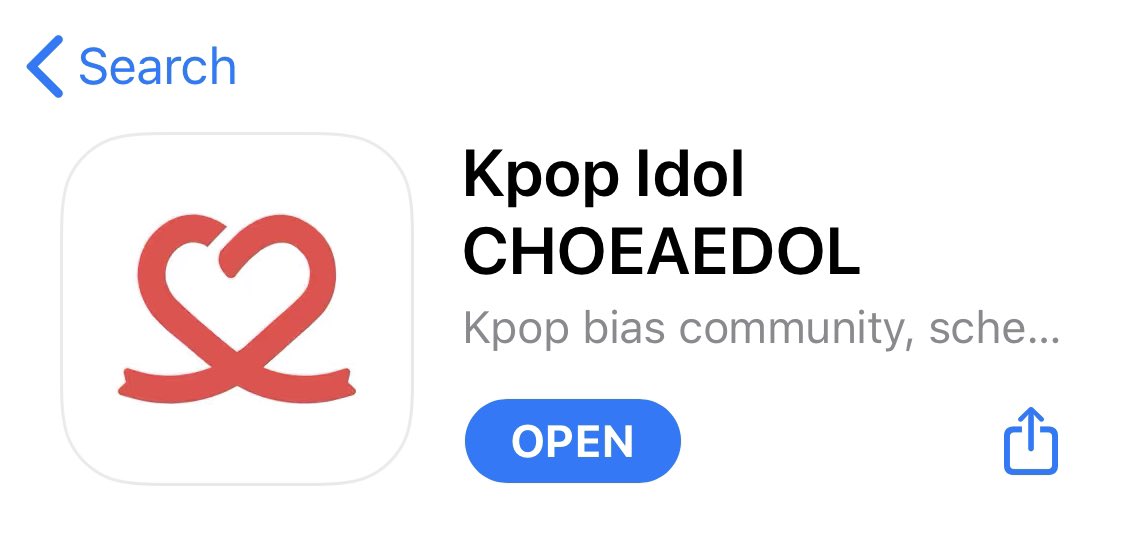 A community site for all K-pop Idols, where fans can share pictures, their artists schedules, participate in fun events and many more. Recently, Choeaedol have daily rankings that have been gaining popularity with all fans as the prize is very good. Choeaedol will provide a subway ad for the artist that wins that month's voting. This made it very popular amongst fans.
Other than that, fans can also interact with other fans to share information, or even talk about their biases. Some awards show also uses the ranking from Choeaedol for some of their awards so it is very significant.
4. Lysn – Fanclub Platform EXO, SHINee, NCT, and many more.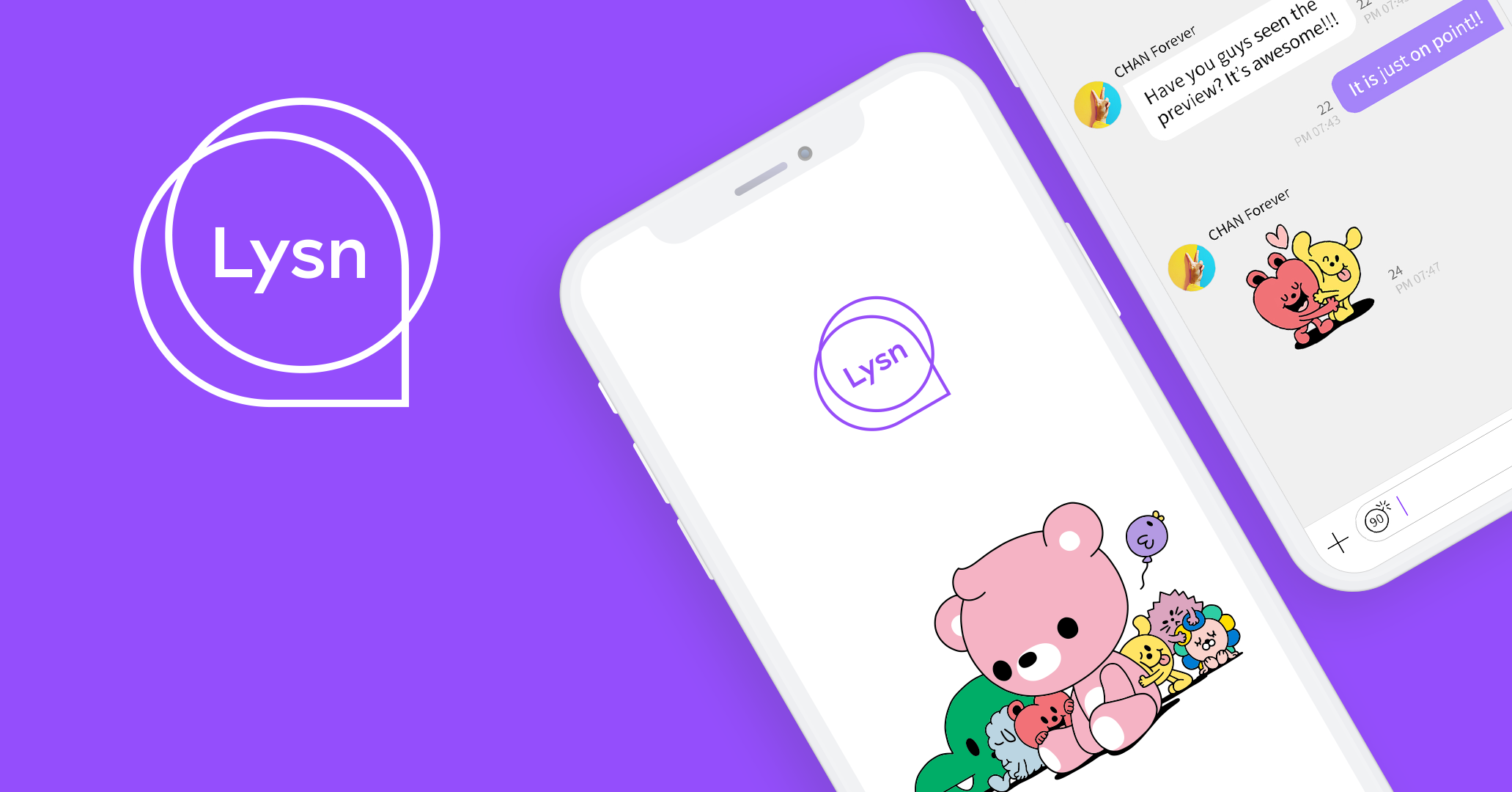 Lysn as a whole is a community, founded by SM Entertainment for all singers official fanclub announcements, feedbacks, fan community, artist's personal platform and many more. Although this app is only for some specific artists of some agencies, many popular Korean entertainment agencies joined hand with SM Entertainment to employ Bubble – a paid chatting platform with your selected Idol – for their artists. Currently, other than SM Entertainment, JYP Entertainment, FNC Entertainment, Jellyfish Entertainment, WM Entertainment and MNH Entertainment's artist have Bubble services.
For SM Entertainment artists especially, Lysn app is the official platform for fanclub subscriptions. Usually in Korea, celebrities have their own fandom membership and many of them have fees, for Lysn or SM artists, it is called ACE membership. This fee definitely provides some perks, some includes exclusive yearly membership merchandises, priority in concert or any event ticketing, discounted price for some events of merchandise sales, exclusive contents, and many more. It usually ranges from about 30,000 KRW to 50,000 KRW for first year.
5. Weverse – Fanclub Platform for BTS, TXT, Seventeen, and many more.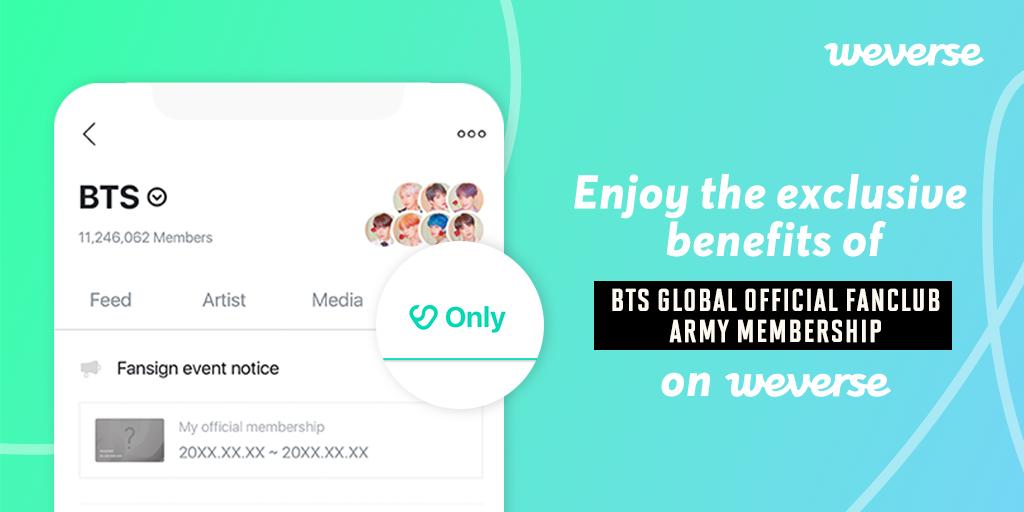 Weverse app is very similar to Lysn, it is an app and web platform that combines fanclub official notices, personal artists' posts, chatting, fandom platform, and many more. The only difference is that this is only available for HYBE Corporation's Big Hit Entertainment artists and several other artists. Most of its function is similar to Lysn, in that it is where the company provides membership subscriptions for fans to access exclusive contents, merchandises and perks. They also have Weverse shop, where they sell most of its artists' merchandises.
Other than that, there are also some things that are different from Lysn, Weverse is like the artists' very own social media, with features like stories and posts. This makes interaction with fans much easier. They also provide many educational videos that teaches fans Korean language. This app is not only for Big Hit Entertainment artists, but a few other artists too like CL, Sunmi, Henry Lau, and many more.
Can I use Melon if I am not in Korea?
Unfortunately, Melon is not available outside Korea. However fans usually use VPN to access Melon outside Korea.
What is the difference between V Live and V Live+ contents?
V Live+ contents are only available for fans who paid the fee. On top of that, fans can download these videos and keep it offline. Most of the time, the V Live+ contents are more organized than livestreaming.
How to gain more hearts in Choeaedol?
You can gain hearts by sharing with friends, visiting the app every 4 hours, watching ads, and following the instructions for other events.
How do I subscribe to ACE for Lysn?
This is different for fans in Korea and outside Korea. For both, you can first register for subscription in the Lysn App, and then depending on your geographical location, it will direct you to a different YES24 link. There you will be able to pay. Make sure to input your ACE number to make sure it is linked.
How do I connect lightstick to Weverse?
You can interlock the lightstick however this is only available for MAP OF THE SOUL and version 3 lightsticks.